Sometimes there may be a situation in which you would need to process a refund to a customer.
Step: Look at the left navigation menu and select your view.
💡Admin users have access to all settings and orders, while Store users have limited access and can only view orders for that specific store.
Are you currently logged in as an Admin user or a Store user?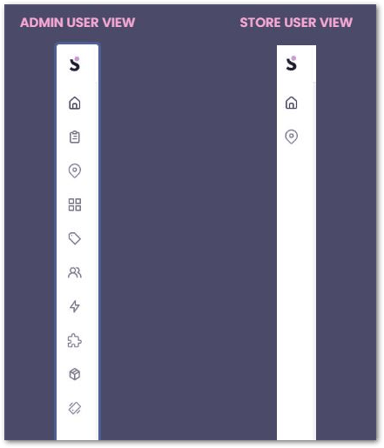 Based on your dashboard view, follow the steps below.
Please click here to follow a live tutorial.
How to process a refund as an ADMIN user:
Go onto your 'Orders' from your Slerp Controls Dashboard
Select the order you wish to process a refund for and click [Refund]
The system will have the default full amount entered, however, if you are only doing a partial refund (e.g. 1x Out of Stock product needs to be refunded), then you may simply type in the amount you need to refund.
Hit [Refund] to submit.

How to process a refund as a STORE user:
The store staff can also refund an order on their end, they need to use the store login credentials on the store's Controls Dashboard.
1. Go to Locations (second icon in the left navigation menu).

2. Filter the Status of the order. The system will show the Pending Orders by default. You need to select Accepted or Fulfilled to find the order.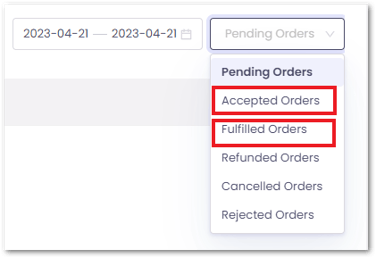 3. Select the Fulfillment Date of the order via the calendar picker.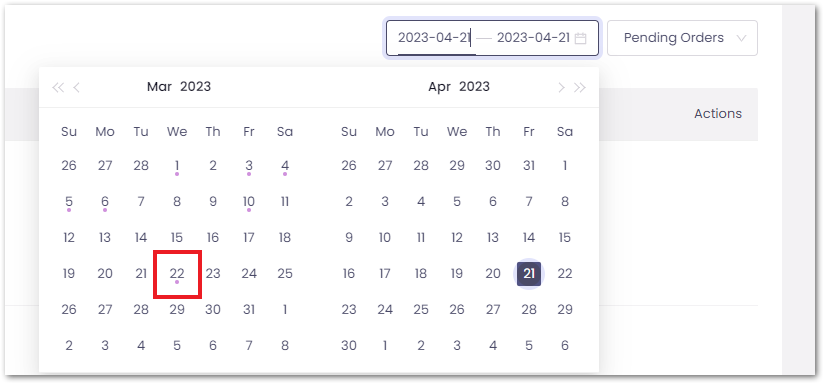 4. Once you find the order, click on the order ID to select it.
5. Hit Refund and enter the value. Submit it.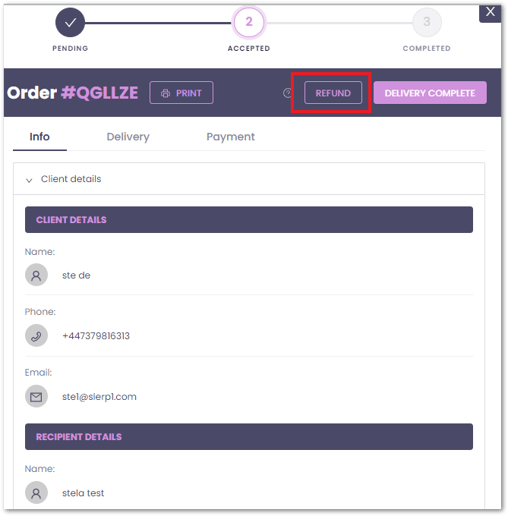 NOTE:
The customer will be sent an email to notify them that a refund has been made on their order.
Please be very careful in processing a refund, since the system does not keep the payment details for security reasons, refund processing is simply reversing the customer's original charge, therefore, we are unable to charge the order again or reverse a refund processed.
How to process a refund on the App
Open the app and go to the dashboard. Look for the order number that you will be refunding and click on it.




Click on the order tab then click on the refund tab.




Type in the refund amount. The order amount can be adjusted but defaulted to the full amount.


Add the reason for the refund.




Click on refund.


You should see a message that confirms the refund.


NOTE:
Refunds through the app are limited to same-day and ASAP orders.
Refunds for future and past orders can only be done through Slerp controls.