To enable tipping for your Slerp space and allow your customers to reward your staff for their hard work, follow these simple steps:
Login to your Slerp controls (controls.slerp.com) and click on Locations in the left-hand menu.
Click on the location that you want to enable Tipping for (the feature can be enabled/disabled for each location independently).
Click the Settings button.
Click the Advanced Settings tab and you will see the Tipping button. You can toggle it on/off as required.
Once toggled on you will be able to select Tipping for Pickup/Delivery/Table orders in any combination you require, and also change the Tipping Percentages. By default, they will be 5%, 12.5%, and 20% but can be changed to any amounts that you prefer.
Click Save.
Now, when your customers place an order, they will see a tipping popup after clicking the "PAY" button during checkout. The popup will give them the option to add a tip. They can choose one of the predetermined percentage amounts or enter a custom tip value before proceeding with their payment. If customers do not wish to leave a tip, they can simply close the popup by clicking the "X" button in the top right corner or enter a tip value of 0.
Reporting: Please note that Slerp does not charge any commission on tips, ensuring that 100% of the tip value goes directly to your staff. Additionally, tip values will automatically be included in the Statement and Order Summary reports that you can download using the "Generate report" feature.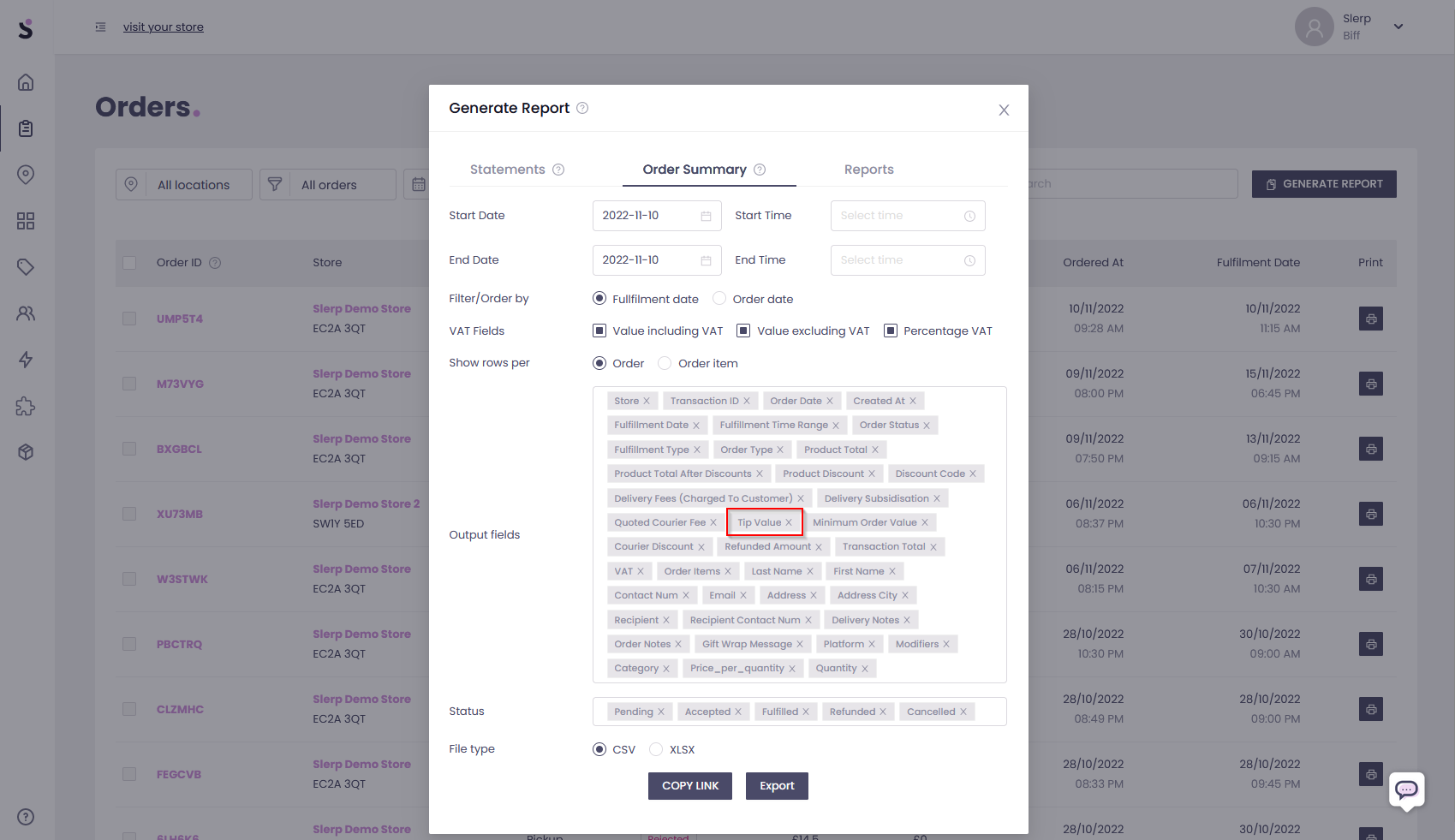 NB: Should you use a branded App please get in touch with the Slerp support team via the dashboard chat or by emailing support@slerp.com so that we can enable the functionality in the app.