Enabling nationwide delivery expands your market reach, ensuring that your products can effortlessly reach customers across the UK, the image below is the range of coverage that Slerp can set for Nationwide Deliveries: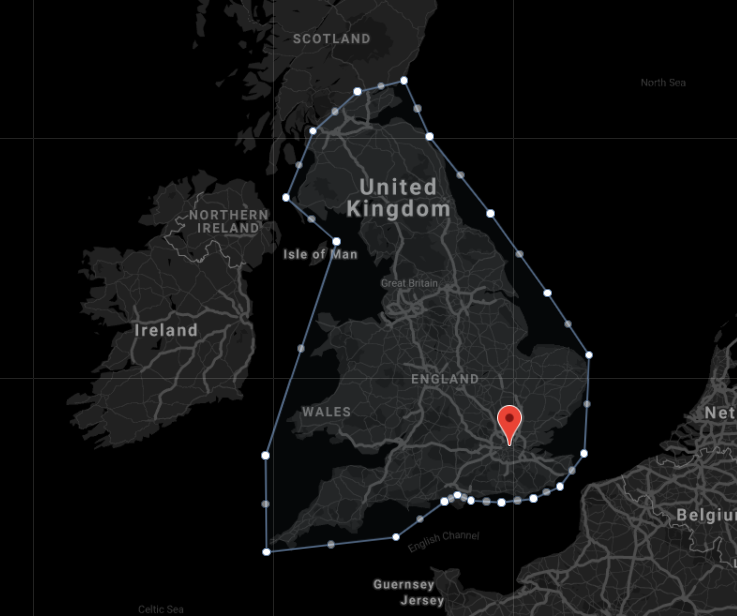 Set up Nationwide Delivery on your SlerpSpace:
Request for a Nationwide Store to be created. You may reach out to your Account Manager or send an email to our Support Team (support@slerp.com).
Once the Nationwide Store has been created, one of our team or your Account Manager will reach out to you and discuss the following:

Areas that need to be excluded from the nationwide radius (e.g. radius that is already covered by an existing store).
If you don't already have one, we'll introduce you to a 3PL delivery courier; RUSH and/or Prestige depending on the vehicle requirement of your products.
Assist you in placing a sufficient delivery fee on the Nationwide Store to cover the 3PL courier's charge.

Slerp does not integrate directly into the 3PL (3rd Party Logistics) couriers, however, our system has the functionality that allows you to seamlessly generate a CSV of all nationwide delivery orders, and have it in a format that your 3PL courier would require so you can effortlessly upload them to the 3PL system in one go.